Our wax candle workshop "Candles Fantasy" offers you a large selection of products of our own production from 100% natural wax. Here you will find wax candles of the sizes you need at affordable prices. Production to order is possible.

The key to the quality of our products is natural beeswax, love for our work and a huge share of responsibility in our business. For our regular and new large customers there is a system of discounts, depending on the volume of the order.

We are always ready for cooperation and open to your suggestions.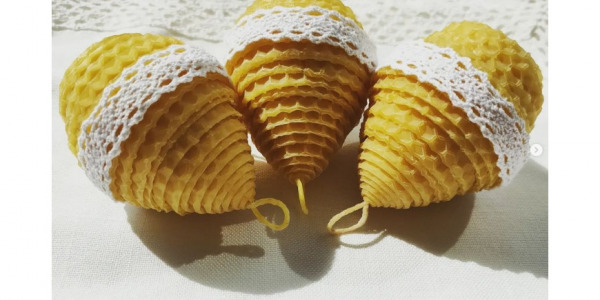 Easter candles are a special attribute of the holiday, which is especially revered by believers. These candles have the power to help get rid of illnesses and sorrows, give protection from troubles, bless in all endeavors. Easter candles are made from foundation, wax.
read more
SERGEY ZHERDEV S.P.

Ljubljana, Slovenia
info@candles-fantasy.com